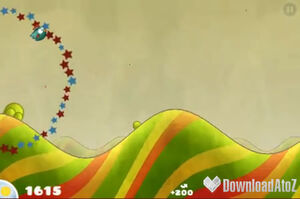 Fever Mode is what happens when you get 3
Great Slides
in a row. As you play the game, you may find it is easier to get in and out of fever mode.
Appearance
Edit
You can tell you're in fever mode when there are blue and red stars behind your bird. Most likely, you will be going fast, but that's not always the case.
Your score will be dramatically affected if you're in fever mode. You will gain points twice as fast when you're in it. Fever mode also appears in many objectives that you have to complete. It can be pretty difficult, but with a little practice, you will be able to finish it.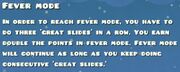 Ad blocker interference detected!
Wikia is a free-to-use site that makes money from advertising. We have a modified experience for viewers using ad blockers

Wikia is not accessible if you've made further modifications. Remove the custom ad blocker rule(s) and the page will load as expected.